What's in a name?



Classics, Oldandyoungtimer and Classics24 started out of love for classic cars.

Since the beginning of the '80s of the last century until today Victor, a real petrolhead, has been involved in classic cars.
A photographer he used to work for owned a large collection of merely Italian thoroughbreds and Victor had the opportunity to just choose from whatever model he preferred to drive. Hence you could find him driving Montreals (the photographer had 4 of them) or a rare Fiat 1500 Ghia to photo shoots.

Those were the days!
When not working as a photographer Victor drove around Amsterdam in his Fiat 600, yes, he was a daredevil!
In the pre-internet era, people had to rush to the newspaper shop to buy Saturday's paper to look for gems like the Mercedes 190 SL or a 220S Ponton, Jaguar XK150, Porsche 356 or Alfa Romeo Montreal, not many people were interested in these cars back then…. They were underrated and surprisingly cheap.
When the internet appeared, an acquaintance of Victor claimed Classics.nl and turned it into a hobby-site, advertising some of his customers' classics.
Victor obtained the domain himself in 2002.
Classics.nl evolved into a streamlined website exclusively catering for anything with wheels.

Meanwhile, we obtained many URL's so that any advertised item, whether it is a car, a car part, a motorbike, moped or boat is visible on almost 30 websites in many countries.

We have advertisers from many parts of the world.
Classics: Passion for the past!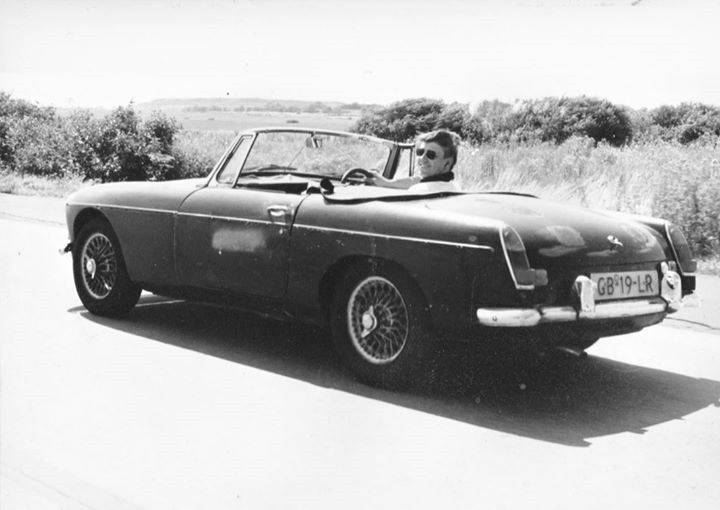 On my way to Poland in 1992 to have this '69 MG B restored.

Victor van Cruijsen